Our experts handle state mortgage company and mortgage broker license applications for growing companies across the United States.
We'll help you get your mortgage broker or mortgage company license more quickly and easily than doing it on your own.
Our state mortgage licensing service is fast, friendly and efficient. We leverage technology in all that we do.
Our flat mortgage broker, mortgage lender, and mortgage banker license rates offer great value for less money.
Our state mortgage licensing service puts you and your needs first. We offer custom solutions and concierge level service.
We're proud to continue working with many of our clients year after year. We succeed when your company succeeds.
Initial consultations are completely free and are no obligation. You can talk to our founder today to learn more about us and to see if we're a good fit for your needs.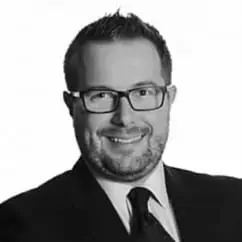 "As an attorney with over sixteen years of legal experience and executive leadership experience at three national mortgage lenders, I've worked directly with mortgage brokers, mortgage companies, consumer lenders, and state regulators across the country. I'm very familiar with licensing and regulatory compliance requirements for financial services companeis of all sizes. I am committed to providing you with the highest level of personalized service. I intentionally limit the number of clients that we work with to ensure that we provide you with a high level of dedicated support and get your licensing applications filed quickly. At Lynx Licensing, you'll never be handed off to a customer service representative or independent contractor. I'm always just a call, text or email away and handle your applications with the utmost care and attention to detail. Lynx Licensing does well when you and your company do well." Ryan Kerian | Attorney, Founder, and President
Let's get you licensed
Want us to handle your mortgage licensing? Need a free consultation? We're here to help you with all of your mortgage licensing requirements. Reach out to us directly and we'll get started today. Simply fill out this contact form, call (888) 488-0747, or email info@lynxlicensing.com.